Trying to automate this:
https://pixycam.com/downloads-pixy2/
I can't not get the install to hang on this pop-up: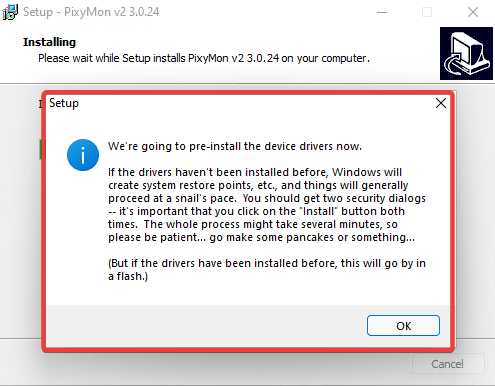 The ImmyBot Analyzer says it's a Inno Setup Package
http://www.jrsoftware.org/ishelp/index.php?topic=setupcmdline
The above link states that there are 5 message boxes that are not suppressible. I'm guessing it's one of those.
I'm otherwise adding the certificate to trusted publishers to not be prompted for the drivers. Any ideas to get past this dang prompt and automate this install?